Commercial Security & Fire Safety Systems | Chicago
Fire Safety Systems | Chicago
Fire Safety is one of the number one concerns in every business. Protecting the lives of employees, and the public paramount is one of our main concerns.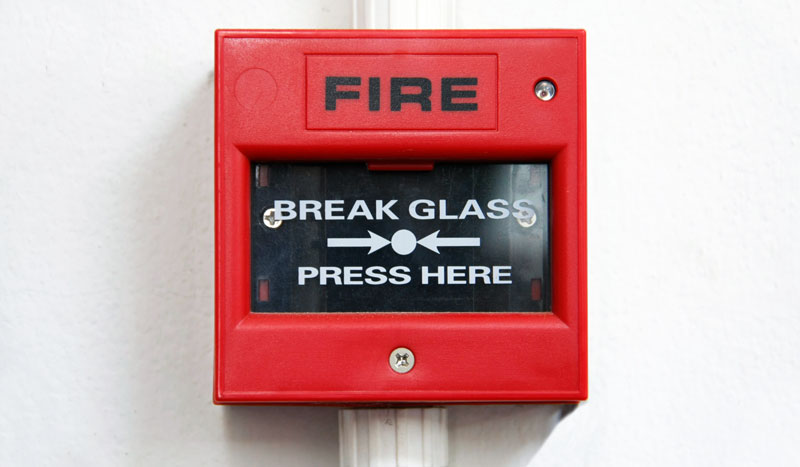 There is no room for error with fire.
Our highly trained technicians will install test and inspect the technologies you need to protect your space, employees and customers. Commercial buildings are required to have pull stations at all exits to ensure fire alarm notifications are transmitted to the local fire department. Reliable early detection sensors, give you and the authorities the needed time to respond to your emergency.
Don't leave the fate of your business at risk!
Fire Alarm Requirements:
Alarm must trigger an emergency response or action
Alarm Must be loud enough to be heard over environmental noise
Procedures must be in place for when the Alarm sounds off
Alarm must be recognized as an Alarm or Emergency Signal
DXM is a licensed installer of Fire Safety Systems in Chicago.
We provide professional installations of high-quality commercial Fire Alarm Systems anywhere in the Chicago area.
Call Us Now!
Commercial Security Systems | Chicago
Surveillance is sometimes the only thing we have to look back on, in case of an emergency fire, break in, or any other vulnerabilities in and around your facility. Keeping a close eye is always important.
A properly installed Security Alarm System can be an efficient tool to detect unauthorized intrusion or criminal activity in any commercial business. When you invest in a surveillance system, you are looking for more than visibility. You want to alleviate concern and bring peace of mind in the everyday activities and unforeseen events you endure.
While actively viewing live feed to prevent burglar issues, respond to active threats, see who is on property at any given time, and identify internal theft or violations of the company policy.